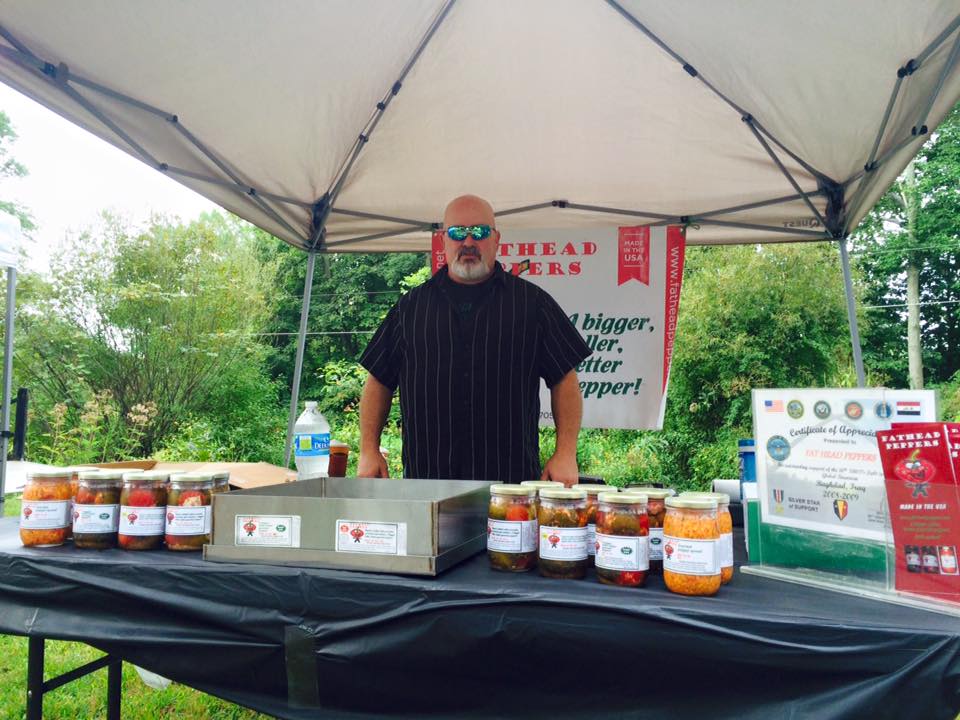 Fathead Peppers, LLC. was founded in 2005 by Fathead, Mark Jesse. The Fathead Pepper itself was perfected over 15 years ago out of Mark's determination to create a "bigger, fuller, better pepper".
His combination of hot cherry peppers, imported prosciutto, imported aged provolone, fine oils and spices soon became a family and friend favorite. Even his usually feisty mother-in-law, Dolores Sena, loved them. She provided the inspiration for the name and formation of the company. She often called Mark "Fathead", but the nickname was more like a term of .endearment. In fact, she constantly told him to go into the food business.
And so he did. Fathead Peppers is a family company whose mission is to deliver the perfect pepper made in the USA.
Order Fathead Peppers Online
Love Fathead Peppers? You can order online 24/7 through the NEW Fathead Peppers Online Store!
Become a Retailer or Distributor
Are you interested in carrying Fathead Peppers gourmet products? Please select the "Contact Fathead Peppers" button below, to receive additional retailer/distributor information.